Description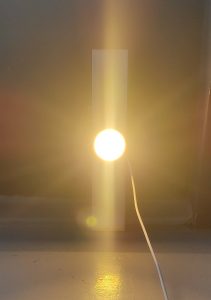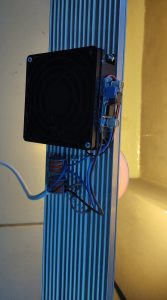 Limited edition.  Can make more while COBs and reflectors in stock (~2 COBs left, but out of COB holders for now).
A simple Vero29 2700K 90 CRI COB light with 90 degree reflector to boost flowering over a small region.  The wavelengths peaks at 620nm, with a small tail into the far red, making this ideal for boosting flowering.
The fixture is run on a 93% efficient Delta LNE-36V100WAA driver.  3m cable between driver and light.
The temperature is kept below 31 degrees C, using a 24V SUNON Maglev fan.
Hits 1000 PPFD at 30cm distance.
We're testing out these little Chinese LM2596 step down converters to run the fan.  The little potentiometer lets you run the fan harder or softer. Pretty cool actually.  At the ~1W power-use of the fan, it will probably run forever.  The exact look might change, between versions.
Ratchets not included.